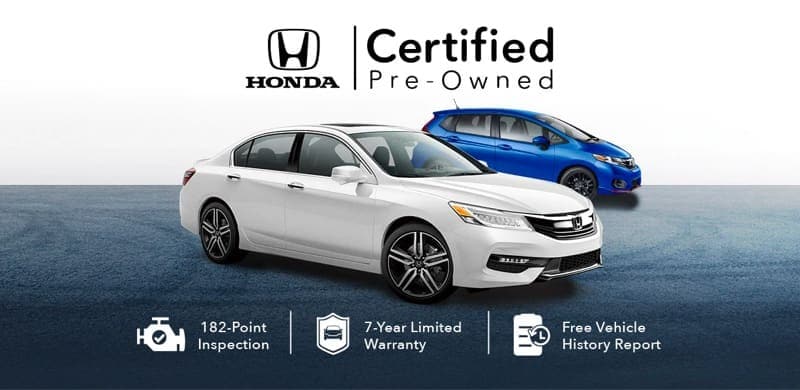 Certified Pre-Owned
Nothing compares to the quality of a Honda. No other program comes close.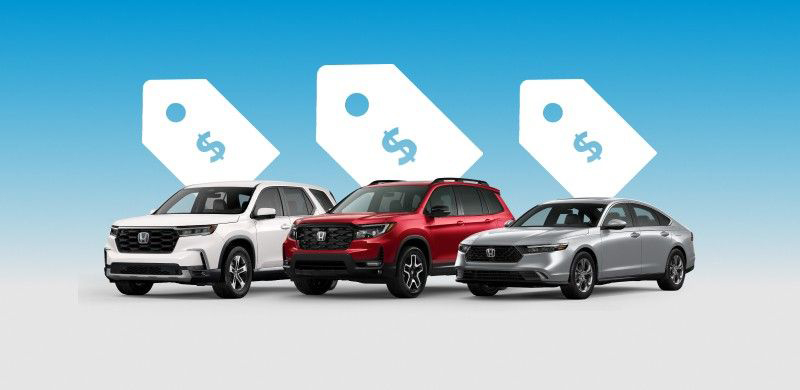 Current Offers
See this month's featured current offers going on now on new Honda vehicles.
Our Reviews
I had 4 new tires installed two days ago and the service was fabulous!!
Parkway has always been customer first! We have purchased at least 8 cars from Parkway over the years, with superior satisfaction! I can't say enough about their service, exceptional! Plus coming away with a clean car is a plus!
Great service every time. They always keep you posted with progress reports during the service. Love the free car washes.
It is worth my 30 mile drive to have my CRV serviced at Parkway! I consider them the family doctor for my vehicle that just surpassed 100,00 miles. I recently had some service done that took awhile and the wait was quite pleasant. The waiting area is clean and bright and nicely appointed. The way they communicate with me before, during, and after the appointment is perfect.
Had a recall on our Ridgeline. I was scheduled for 8am on Friday. I had appointments of Thursday and we stopped and asked if we could leave it and save an early 30 minute trip the next day. Of course the answer was yes, and to our surprise, they did the work that afternoon, thus saving us a trip the next day at all. We will be back.
Wonderful, friendly employees who are approachable. The waiting area was clean, nicely appointed, and very comfortable!
Always do a great job, pleasant atmosphere, and helpful staff
they were timely to deal with an issue to replace a tire that had been damaged. They were able to deal with the issue within a few hours of being notified. They only minor complication was the service supervisor indicated the "new" tires would be put on the rear of the car, but they were put on the front
I brought my car in the first time to get the ECU replaced. I ended up bringing in a malfunctioned ECU. Set up another appointment with a new ECU and they got it right in the car. 10/10 would recommend.
Prompt service. Very clean and comfortable waiting area. Decent coffee, too.
Shout out to Trevor and the entire Service dept.! He knew exactly what the issue was and squeezed us in prior to my wife's trip to get the issue repaired. GREATLY APPRECIATED!
They were very professional and prompt. They give detailed information about what the problem is and an estimate of cost to repair. I would recommend them.
This is the 3rd Honda I have bought from this dealership, have been satisfied with all of them. They are very easy to deal with.
Done more quickly than I expected
My wife and I have bought out last 4 vehicles from Parkway Honda and we have driven them well and maintained them well. Their service department is top notch. We take full advantage of every service they provide. All 4 vehicles have pretty much been serviced there w/the exception of body work that they don't offer but if they did they'd have my business. The Honda vehicles in combination with the Park Honda service department know how to satisfy their customers. Their services has allowed us to rack up the miles on our vehicles with just general/routine maintenance - tires, brakes, rotors, oil changes, wipers, light bulbs, the only exception was the motor mounts on our 2001 Civic. I feel their service speaks volumes in the mileage of our vehicles - 2001 Honda Civic bought brand new had for 12-13 years got rid of once we had our third child, had over 220,00 miles - 2009 Honda Pilot bought brand new currently still have it with almost 350,000 miles - 2010 Honda Odyssey but in 2013 with 70,000 and currently has over 220,000 miles - 2018 Honda Accord but in 2021 with only 6,000 miles and currently has 37,000 miles I would strongly recommend buying a car their from Mike and there have been so many wonderful service members over the years but I'm only going to list the ones that helped on my latest service Bob (who has been there many years for me and Trevor who has helped us over the last few years as well. Thank you both very much for the services you have provide me and my family. Bill Bryant
I am a regular customer just like you. In paying attention to the details on how my car is serviced, to customer service; I always witness integrity and good service. I know I'm in good hands when I get my SUV serviced there; even when mechanics get complicated, I feel rest assured I will be treated with respect and honesty. Thank you, Parkway Honda. David
Checked with several dealers on a Ridgeline, and got a response from Parkway that blew everyone else away, I couldn't believe we were talking about the same truck! But they delivered what they promised, and gave me enough confidence to order a Civic for the wife. Highly recommend.
The people at Parkway Honda are the best. I've been going there for almost 14 years and they go above and beyond every single time for me.

Welcome to Parkway Honda in Dover, OH
Are you in need of a new vehicle and looking for a Honda dealer near Dover? Look no further than Parkway Honda! We are a top car dealer in Dover, and we offer a fresh selection of new Honda models, as well as a variety of used and certified pre-owned cars, trucks, and SUVs. We also make it easy to finance and service your vehicle with our in-house finance and service centers!
Your New & Used Car Dealer
Whether you're looking for a Dover new car dealer so you can drive home a new Honda Pilot or Civic, or you're on the hunt for Dover used car dealer so you can find another make and model, you can find what you're looking for at Parkway Honda. Our inventory is always being updated to show the latest models on our lot, and we offer a variety of vehicle specials to keep our prices affordable.
Finance at Our Honda Dealer in Dover
Whether you're leasing a new vehicle or looking to purchase a pre-owned model, you'll get the help you need at the Parkway Honda finance center. We offer tools you can use from the comfort of your home to start you on your financing journey, as well as have expert staff to help answer questions and guide you along the way. We even offer a completely online car buying option for those who prefer to shop on their own!
Your Source for Auto Service in Dover
Maintaining your Honda is crucial to its longevity, which is why it's important to keep up with regular service appointments. The Parkway Honda service center is state-of-the-art, and staffed with a team of Honda professionals that know how to maintain your vehicle and all of its systems. We also use genuine Honda parts when working on your vehicle!
Explore Our Dover New Car Dealership Today
Whether you need help finding your next vehicle or are looking to schedule a service appointment for your current car, you can trust the experts at Parkway Honda! Contact us today to learn more about our Honda dealership in Dover and how we can help you!
Get Directions To Parkway Honda